Haunted House: Creatures of the Night

Kids Halloween Paint Night
Come In!
We are Epoch Arts! An "arts for youth" non-profit, 501(c)3 organization dedicated to helping young people communicate, collaborate, create and celebrate through experiencing, hands-on, the arts. No experience needed, please.  Whether in a class, rehearsal or a performance, students learn valuable principles, techniques and skills that help them grow as people, and as artists.  We address complex issues and social tensions young people face by creating original art.  Our aim isn't to create perfect artists or art but rather to use the arts as a medium to help students understand and express feelings, work with others as a community and explore complex issues that we face in our daily lives. So, join us! We are eager to get to know you!
Latest News:
Posted: Sep 1, 2015
Welcome to our new website! We hope it is friendly to you. Please explore around and let us know if you have any suggestions.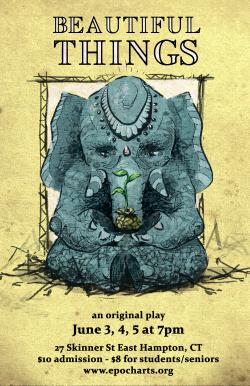 Thanks for coming to Beautiful Things 2016
"You are beautiful, smart, unique, and you are always enough. You are worth it, I tell her. And with the smallest of actions, with nothing more than a seed, her spirits were lifted in this one little deed. Yes, I believe love, will make you do crazy things." Little things are worth the investment.