Twisted Tales: An Original Play

Kids Christmas Party

Winter Classes
Come In!
We are Epoch Arts! An "arts for youth" non-profit, 501(c)3 organization dedicated to helping young people communicate, collaborate, create and celebrate through experiencing, hands-on, the arts. No experience needed, please.  Whether in a class, rehearsal or a performance, students learn valuable principles, techniques and skills that help them grow as people, and as artists.  We address complex issues and social tensions young people face by creating original art.  Our aim isn't to create perfect artists or art but rather to use the arts as a medium to help students understand and express feelings, work with others as a community and explore complex issues that we face in our daily lives. So, join us! We are eager to get to know you!
Latest News:
Posted: Sep 1, 2015
Welcome to our new website! We hope it is friendly to you. Please explore around and let us know if you have any suggestions.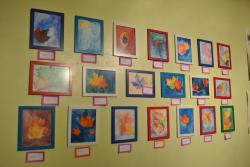 Thanks for coming to Artopia
On Sunday, November 8th Epoch Arts hosted its annual fundraiser, "Artopia". The event was a great success with many visitors. Our theater was filled with live music from Someone You Can X-Ray and beautiful art work made by our students. Delicious treats were enjoyed in the café. Children and adults alike were entertained with art demos and craft activities. Some lucky people went home with some great silent auction treasures. Epoch would like to thank all those who came to the event and all those that made it possible with their donations of time, food and items.