Contact
We would love to hear from you. With questions, comments, suggestions, or anything else, contact us by...
Telephone: 860.365.0337 
E-mail: info@epocharts.org
Address: 27 Skinner Street, East Hampton, CT 06424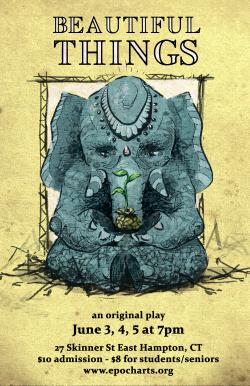 Thanks for coming to Beautiful Things 2016
"You are beautiful, smart, unique, and you are always enough. You are worth it, I tell her. And with the smallest of actions, with nothing more than a seed, her spirits were lifted in this one little deed. Yes, I believe love, will make you do crazy things." Little things are worth the investment.