Mission and Vision
Epoch Arts Mission Statement:
Serving our youth and community through the arts.
Epoch Arts Vision Statement:
Transforming and connecting the lives of our youth through the use of the arts.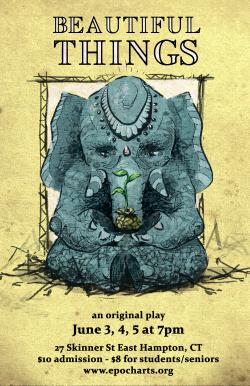 Thanks for coming to Beautiful Things 2016
"You are beautiful, smart, unique, and you are always enough. You are worth it, I tell her. And with the smallest of actions, with nothing more than a seed, her spirits were lifted in this one little deed. Yes, I believe love, will make you do crazy things." Little things are worth the investment.