Our People
Elizabeth Namen
- Artistic Director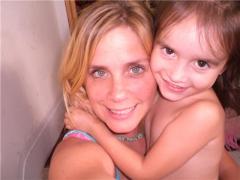 Elizabeth, the Artistic Director of Epoch Arts, heads up all artistic aspects of Epoch Arts as well as the theater department. She is the founder of the Ague Spring Players and Epoch Arts. She currently teaches 1-2 classes per semester and is the administrator of all Epoch Arts Days, Senior and Junior student plays, and the theater performances. She also devotes much of her time to volunteering for community events and fundraising for the organization. Elizabeth attended Trinity College majoring in Theater Arts. Her previous employment includes youth instruction at Oddfellows Playhouse in Middletown, CT and teaching artists at The Hartford Stage in Hartford, CT.
Omar Namen
- Musical Director and Technical Director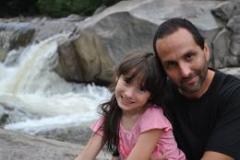 Omar coordinates all aspects of music and stage design for Epoch Arts performances. He oversees the music department and all recording sessions as well as music classes and Brookside Nights. He has experience as a journeyman carpenter and makes necessary renovations and improvements to the Epoch Arts space and provides Epoch Arts with all aspects of technical coordination for all events and performances. Omar attended Drexel University studying sound engineering and has volunteered for the organization for the past 16 years composing music, teaching classes, and designing and building sets.
Deb Robinson
- Directors' Assistant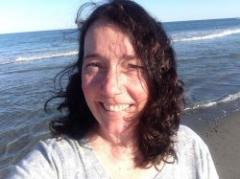 Deb is the newest member of our Epoch Board. She is dedicated to the belief that all children need a positive environment for growth and expression. She believes the many artistic outlets available at Epoch allow them to realize their often untapped creative potential while connecting with peers and the community. She serves on both the Board and on staff and offers a caring, devoted heart in her work here. Deb brings a strong community connection through her years of involvement in various areas of our community.
Teresa Spooner
- Administrative Assistant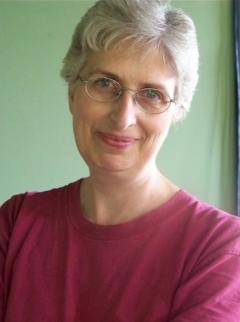 Teresa has been with Epoch Arts for the past 15 years. She has helped design and create costumes for a variety of performances and continues to do so. With experience in office manager and administration, Teresa became Epoch's office administrative assistant in the fall of 2007. She oversees all the administrative staff and various capacities of management for the organization.
Rachel Martin
- Assistant Artistic Director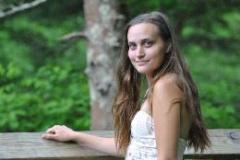 Rachel has been a part of Epoch Arts for over 14 years. Beginning as an actress in the main stage plays, Rachel then volunteered her skills as teaching assistant for many classes and events. She has worked with youth in local community, church and library programs and has also traveled to work with children in China, Africa and Belize. She is a seasoned artist and has captured her love for children in her many paintings and drawings.Rachel co-teaches the girls group Breaking Silences and helps with productions,programs and planning.
Amanda Morris
- Art Director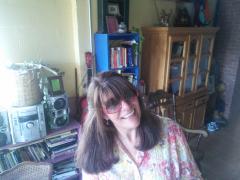 Amanda was born and raised in Oregon and attended Oregon State University and the Academy of Art University in San Francisco, CA. She worked in advertising for ten years as an Art Director in San Francisco and as Senior Art Director in Los Angeles and Manhattan. In 1995 she left advertising and moved to La Serena, Chile with her husband for his job in astronomy. She currently lives in East Haddam with her husband and three wonderful children. This year Amanda will be teaching arts and crafts to students K-6th grade and will oversee all art programs.
Jon Schroth
- Digital Arts + Makerspace Director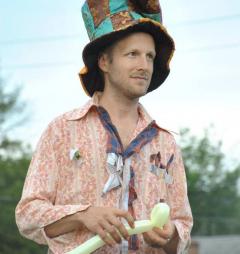 Jon has been involved with Epoch Arts for the past 18 years. He has served various roles in the Mainstage plays from pit-musician/set-painter to graphic designer/videographer. He now teaches classes in Digital Arts at Epoch, and is working on organizing our upcoming Makerspace & Artist Studios. Jon received his degree from Ringling School of Art and Design before beginning a career in animated feature films with Blue Sky Studios and 20th Century Fox Animation. He continues to create independent films, for which he has received numerous awards. He has taught at NYU's Center for Advanced Digital Application and now enjoys working in his childhood hometown of East Hampton with Epoch Arts. Jon also created and maintains the Epoch Arts website.
Joshua Shook
- Technical Staff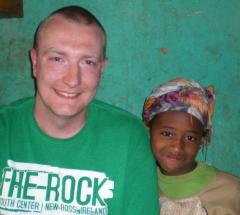 Josh has been part of the Ague Spring Players since 2002 both in acting and set construction. He has volunteered as stage manager, assistant technical director and technical director, and has worked on various projects throughout the building as well. He is employed at Whelen Engineering Company, in the IT department, and is experienced in electronics. He is also a state certified firefighter and has served as an officer in the East Hampton Volunteer Fire Department. Josh currently assists on all musical and lighting aspects of productions and events.
Sam Poe Bolton
- Staff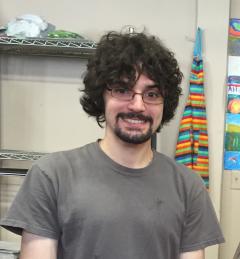 Poe is devoted to Epoch Arts and its mission. A writer, director, and actor, Poe has been an active member showcasing his and other members' talents in acting, improvisation, and technical areas. Whether it is helping out in teching for a show, leading poetry nights, directing, or teaching, Poe is always ready to help out and share the arts with the community.
Carrye Burr
- Breaking Silences Assistant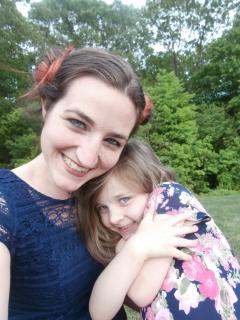 Carrye Burr acted in her first Epoch play as a high school senior, and has been connected to the Epoch community in a variety of ways since. She feels privileged to stay home with her three crazy but wonderful children, and is planing to homeschool for the first time this year. Carrye has a heart for social justice and wants to help empower girls and create change through community. She has been involved in a group called Love146 that helped educate her about child sex trafficking and exploitation. She has also adopted through the CT Department of Children and Families which has given her a greater understanding of the burdens borne by kids in the foster care system. Between her volunteering at Epoch and church programs she has worked with children of a variety of ages and is excited to join the leaders of Breaking Silences this year! In her free time she loves to write/blog, sing, and learn guitar.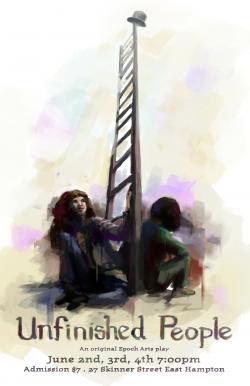 Thanks for coming to Unfinished People-2017
The original play, Unfinished People, focused on issues of social and economic differences, it looked at what causes separation, what distracts us from community involvement and how we can educate ourselves on issues that we know nothing about. It talked about characters who lived in a perfect diverse society, but when they are pulled out of that society and forced to look at the real world,they are shocked at how broken the world really is. "The play tackled current social and economic issues, as well as addressed the drug problems in this world that others seem to ignore. It taught us that we need to be passionate and active members of our community, instead of being distracted by superficial things," says actor Megan Crotty. The play asked the question of how we spend our time, what superficial things we fill it up with and should we be investing in people, rather than things. Sixteen year old cast member Robin Leet explained, "This isn't your average play. This show discusses important, sparsely spoken of issues, such as drugs, addiction and what it can do to a person, and the unhealthy things we consume ourselves with in daily life. We will speak of the vacancy in relationships and people caused by cell phones and other casual, everyday devices.We break down barriers you might not even know were there and bring attention to poverty, the middle to lower class, and how these issues can affect our community as a whole."