Theater Department
Welcome to Epoch Arts'  Theater Department.
The theater department develops new and original performances twice a year and is open to students 7th grade and up. Our productions, which are about transformation, possibilities and community, give our audiences a place to experience work on the cutting edge of creativity.
Each fall our students collaborate in creating, writing and performing an original one act Mini Production. Our original Main Stage Performance is performed late spring and is a community driven experience.
We invite you to join our unique performing troupe, and please, no experience needed.
theater Department People
Theater Department Memories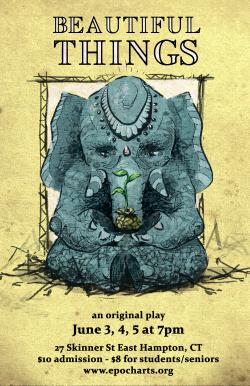 Thanks for coming to Beautiful Things 2016
"You are beautiful, smart, unique, and you are always enough. You are worth it, I tell her. And with the smallest of actions, with nothing more than a seed, her spirits were lifted in this one little deed. Yes, I believe love, will make you do crazy things." Little things are worth the investment.