Our Board
Linda Schroth
- Board Chair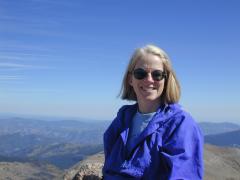 Linda Schroth grew up in rural Pennsylvania, but she has been living in East Hampton CT since 1978. After attending Middlebury College and the University of VT Medical School, she completed the Family Practice Residency Program at Middlesex Hospital and ever since then has been a partner at Higganum Family Medical Group. While her children were growing up, she was active in the homeschooling community and for several years served as president of the Connecticut Home Educators Association. Dr. Schroth is a strong believer in the value of the arts in children's lives and is proud to have been a supporter of Epoch Arts for many years.
Derek Johnson
- Treasurer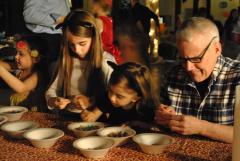 Derek is our treasurer. He brings many strong skills and is committed to the mission and work at Epoch. He is a lecturer in Economics (in Residence) in the Department of Economics at the University of Connecticut, Storrs, Connecticut. Formerly a partner in the law firm of Ruben, Johnson and Morgan P.C. in Hartford, Connecticut, he is also a principal in the Law Firm of Derek M. Johnson, LLC located in New Britain, Connecticut. He is also a two term member of the East Hampton Town Council (2007-2009 and 2011-2013). He holds a J.D. from Emory University School of Law in Atlanta, Georgia and a M.A. and B.A. in Economics from the University of Washington in Seattle, Washington.
Tinamaria Berger
- Secretary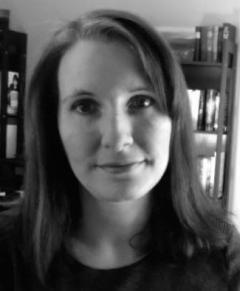 Tinamarie Berger has been a friend and supporter of Epoch Arts for over ten years. She is currently the Director of Content Marketing at The RecruiterU and coaches cross country and track at Nathan Hale-Ray High School. She gained experience in nonprofit management and grant writing through previous positions as Executive Director of the nonprofit Connecticut Association of Plumbing, Heating, and Cooling Contractors, and as a Grant Writer for Connecticut Children's Medical Center Foundation. Tinamarie received her BS from Springfield College and MPH from University of Connecticut. She lives in East Haddam with her husband, Joshua, and children Emma and Zachary.
Elizabeth Namen
- Artistic Director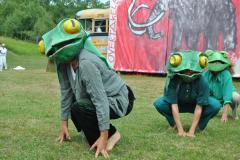 Elizabeth, the Artistic Director of Epoch Arts, heads up all artistic aspects of Epoch Arts as well as the theater department. She is the founder of the Ague Spring Players and Epoch Arts. She currently teaches 1-2 classes per semester and is the administrator of all Epoch Arts Days, Senior and Junior student plays, and the theater performances. She also devotes much of her time volunteering for community events and fund raising for the organization. Elizabeth attended Trinity College majoring in Theater Arts. Her previous employment includes youth instruction at Oddfellows Playhouse in Middletown, CT and teaching artists at The Hartford Stage in Hartford CT.
Jeff Burr
- Board Member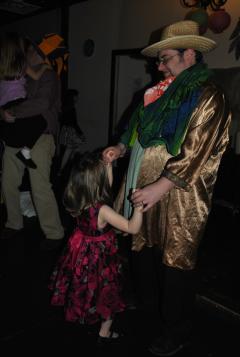 Jeff has lived in CT his entire life, minus a short 4-year hiatus to attend college in Vermont. He grew up in Higganum and has lived in East Hampton since 2011 with his wife Carrye. They have 3 children, Charlotte, Luke, and David, all with very distinct personalities. Jeff has worked with Epoch Arts for over 10 years, and has been assisting with mainstage production lighting for almost as long. He joined the board of directors in the summer of 2014.
Deb Robinson
- Board Member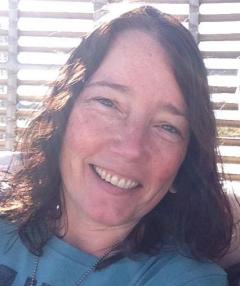 Deb is dedicated to a core belief in the potential of all children. She believes the many artistic outlets available at Epoch allow them to realize their often untapped creative skills and artistic potential. Her roles at Epoch have been varied; from teacher's assistant to stage hand to "working the door" at events. Deb provides organizational support and participates in many aspects of the daily work at Epoch. She offers a caring, devoted heart in her work here. Deb is also a proud mother of two and brings strong community connection through her years of involvement in our community.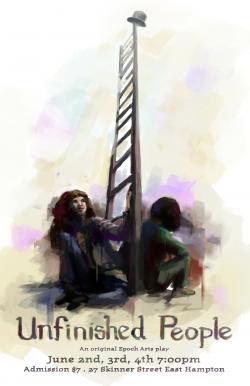 Thanks for coming to Unfinished People-2017
The original play, Unfinished People, focused on issues of social and economic differences, it looked at what causes separation, what distracts us from community involvement and how we can educate ourselves on issues that we know nothing about. It talked about characters who lived in a perfect diverse society, but when they are pulled out of that society and forced to look at the real world,they are shocked at how broken the world really is. "The play tackled current social and economic issues, as well as addressed the drug problems in this world that others seem to ignore. It taught us that we need to be passionate and active members of our community, instead of being distracted by superficial things," says actor Megan Crotty. The play asked the question of how we spend our time, what superficial things we fill it up with and should we be investing in people, rather than things. Sixteen year old cast member Robin Leet explained, "This isn't your average play. This show discusses important, sparsely spoken of issues, such as drugs, addiction and what it can do to a person, and the unhealthy things we consume ourselves with in daily life. We will speak of the vacancy in relationships and people caused by cell phones and other casual, everyday devices.We break down barriers you might not even know were there and bring attention to poverty, the middle to lower class, and how these issues can affect our community as a whole."