Breaking Silences
Breaking Silences
If you could send a message to the whole world about what it's like growing up as a girl today, what would you say? Here's your chance to break the silence and be heard.
Breaking Silences is a group open to girls grades 7th-12th. Our goal is to empower girls, celebrate what makes them unique and then help them cope with the pressure to be perfect as they face stereotypes to conform to a given image. We believe that all girls are inherently strong, smart and bold and we are here to help them develop a voice that can be trusted, respected and above all, heard. As we build a community of strong girls who develop a sense of self worth and self confidence, our goal is empower them to return to their community changed, strong and as positive role models.
Instructors: Elizabeth Namen, Rachel Martin and Lexi McGuigan.
Instructors are certified in " Youth Mental Health First Aid," which focuses on helping youth ages 12-18 who may be experiencing a mental health challenge or are in a crisis and DCF training.
Breaking Silences is funded and supported by:
The United Way Women's Iniative: http://www.middlesexunitedway.org/content/wi
And:
The Partnership for Success Grant through the Town of East Hampton
Breaking Silences Memories
Breaking Silences 2017- Divided Together

An original play written by the girls of Breaking Silences. What happens when the world is in chaos and a group of diverse girls are brought together on an island for safety? Will diversity separate or save them? How do we work together when we are so different?
Breaking Silences 2016-In Her shoes

What is it like to walk in someone else's shoes? The girls took a walk in a variety of shoes leading to a variety of places. They found homeless people, bullies, a pregnant teen and learned valuable lessons along the way.
Breaking Silences 2015 - Pieces of Us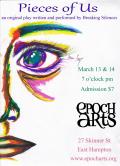 The play was written by the girls of Breaking Silences and focused on relationships and how our lives are interconnected. Underlying themes dealt with alcohol abuse and drinking and driving.
Breaking Silences 2014 - True Beauty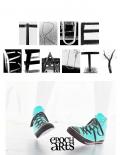 This original play asked the question: What is true beauty and how do we find it? The girls enter a beauty pageant only to find out that the judge is blind.
Breaking Silences 2013 - We As Women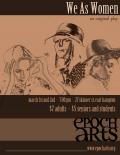 We as women was an original play based on the struggle women have and are facing. Focusing on the hunger strikes, the right to vote, young girls like Malala who were shot simply for wanting to attend school and girls who struggle with sorrow of loss were just a few of the themes in the play.
Breaking Silences 2012 - Fairy Tales

An original play based on specific fairy tales. A girl named Dori always seems to complain, but once she enters into the land of fairtails, she realizes that it takes everyone to get a job done and learns valuable lessons along the way.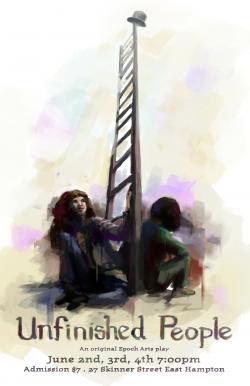 Thanks for coming to Unfinished People-2017
The original play, Unfinished People, focused on issues of social and economic differences, it looked at what causes separation, what distracts us from community involvement and how we can educate ourselves on issues that we know nothing about. It talked about characters who lived in a perfect diverse society, but when they are pulled out of that society and forced to look at the real world,they are shocked at how broken the world really is. "The play tackled current social and economic issues, as well as addressed the drug problems in this world that others seem to ignore. It taught us that we need to be passionate and active members of our community, instead of being distracted by superficial things," says actor Megan Crotty. The play asked the question of how we spend our time, what superficial things we fill it up with and should we be investing in people, rather than things. Sixteen year old cast member Robin Leet explained, "This isn't your average play. This show discusses important, sparsely spoken of issues, such as drugs, addiction and what it can do to a person, and the unhealthy things we consume ourselves with in daily life. We will speak of the vacancy in relationships and people caused by cell phones and other casual, everyday devices.We break down barriers you might not even know were there and bring attention to poverty, the middle to lower class, and how these issues can affect our community as a whole."