Film Department
Welcome to Epoch Arts'  Film Department
Film classes at Epoch are more than making movies. Our classes allow the student to use film and digital media as a medium for self expression. Producing film and other digital media becomes a portal to explore their ideas and see these ideas come to life. The technical aspects of all areas of digital film production are explored. We use technology to explore creature design, animation, editing, digital painting, music and sound effects.
Students film other productions at Epoch.
The film department also plans movie nights for the community.
film Department People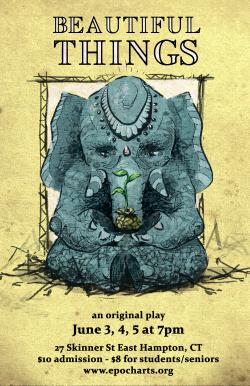 Thanks for coming to Beautiful Things 2016
"You are beautiful, smart, unique, and you are always enough. You are worth it, I tell her. And with the smallest of actions, with nothing more than a seed, her spirits were lifted in this one little deed. Yes, I believe love, will make you do crazy things." Little things are worth the investment.