Classes + Registration
Registration Info
NEW POLICY:  Epoch is now requiring payment prior to the first day of class. Everyone should register online. You can pay online at the time of registration or send payment prior to September 16th. We can not hold your place in class until payment is received. If you would like to pay by check, please mail payment to Epoch Arts, 27 Skinner Street, East Hampton, CT, 06424. Registration is complete when payment is received. If the minimum size for a class is not reached, the class will be canceled.
Cost:  Most classes cost $120, unless otherwise noted.
Discounts are available to families of children enrolled in the same session after one full price tuition has been paid. Siblings do not have to be in the same class. Please take discount on lower priced class.
Second child receives 25% off full class fee
Sign up a friend and receive 25% off tuition
Please note Mainstage and Mini Pro productions are not eligible for family or multiple class discounts. Thanks.
Cancellations at least one week prior to beginning of class will receive a full refund. A fifty percent refund will be issued through the first week of classes. There will be no refund issued for cancellation after the first week of classes. Thank you. 
Epoch is open to all students regardless of ability to pay. For 
scholarship forms
, special payment requests or registration questions or cancellations please email 
deb@epocharts.org
.
Consistent attendance is required in all classes. In the event of an emergency affecting attendance, please call 860-365-0337 to notify the instructor.
Classes will be held during holidays and school vacations.
If you have questions regarding class cancellation due to inclement weather you can visit our Facebook page or check listings on Ch. 3 WFSB or on WTIC 1080 radio. All cancelled classes will be made up. If an individual class is cancelled you will be notified by email.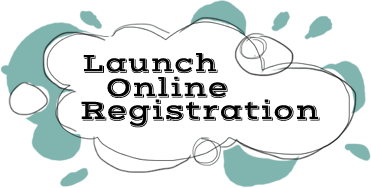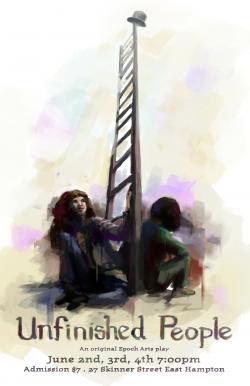 Thanks for coming to Unfinished People-2017
The original play, Unfinished People, focused on issues of social and economic differences, it looked at what causes separation, what distracts us from community involvement and how we can educate ourselves on issues that we know nothing about. It talked about characters who lived in a perfect diverse society, but when they are pulled out of that society and forced to look at the real world,they are shocked at how broken the world really is. "The play tackled current social and economic issues, as well as addressed the drug problems in this world that others seem to ignore. It taught us that we need to be passionate and active members of our community, instead of being distracted by superficial things," says actor Megan Crotty. The play asked the question of how we spend our time, what superficial things we fill it up with and should we be investing in people, rather than things. Sixteen year old cast member Robin Leet explained, "This isn't your average play. This show discusses important, sparsely spoken of issues, such as drugs, addiction and what it can do to a person, and the unhealthy things we consume ourselves with in daily life. We will speak of the vacancy in relationships and people caused by cell phones and other casual, everyday devices.We break down barriers you might not even know were there and bring attention to poverty, the middle to lower class, and how these issues can affect our community as a whole."